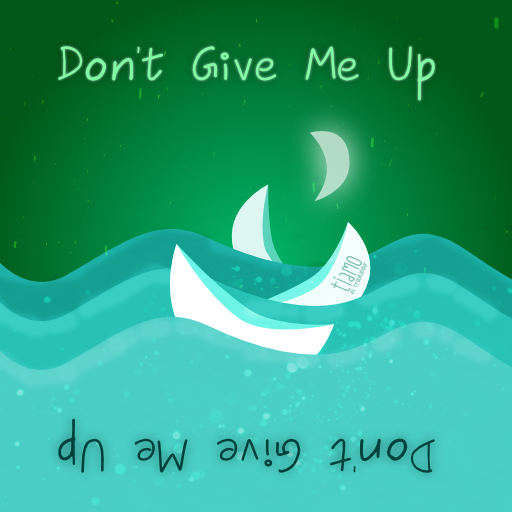 A mini-album with 4 of my earliest songs ever written, slowly introducing more piano into my (published) discography.
Buy/Stream
Or visit Don't Give Me Up to listen to previews and perhaps pick a (different) music store.
More Info
Years ago, when I wanted to start seriously recording my music, I collected the oldest songs I'd ever written. Out of a collection of about ten of them, I chose these four because I thought they were "doable" for me and thought they'd make a nice first EP.
Since then, a folder with these songs floated around my computer for years … and I somewhat forgot about it. When I encountered it again, I knew "I have to record this now, or I will never do it again". And so I did.
I thought the songs were too good to forget, but not good enough to add to later albums. After all, these were my very first creations. And so I recorded them, tried to learn even more about mixing and audio engineering, and gave it to the world!
Tabs / Chords / Lyrics
If possible, I publish the lyrics/chords/tablature for all my songs!
This way, anyone can play my music and discover the chords, without wasting time trying to figure out the precise chord being played or lyric being sung.
Pick your favorite song below and start playing: